JASPER STUART HOUSE
Fine Lodgings Since 1915
Perfect for an executive corporate retreat
… or a relaxing getaway with friends.
Retreat Me!
I Want to Escape!
Enjoy a relaxing getaway from the hustle and bustle of the city in this elegant country home.
Jasper Stuart House
The Jasper Stuart House is  Victorian style century home, nestled in the scenic Beaver Valley between ridges of the Niagara Escarpment.  This rental country house was completely renovated in spring 2016 and provides a harmonious blend of vintage character and charm with modern finishes to provide you with the perfect setting for a relaxing getaway with friends, family reunion or corporate retreat. Backdropped by the rugged beauty of the Escarpment, surrounded by a 113 kilometer stretch of the Bruce Trail and overlooked by the 153 meter tall rock face known as Old Baldy, the Jasper Stuart House is a stunning showcase of Canada's majestic beauty.
Looking to book a getaway to somewhere where you can relax, reconnect with family and friends and enjoy Canada's natural beauty? We'd love to have you come visit us! If you're looking for a country house rental, you can book the entire home for you, your family and friends. Whether you're planning a family reunion, a weekend away with the girls or guys, or a corporate retreat, the Jasper Stuart House provides the perfect setting.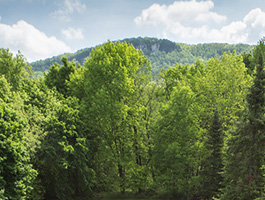 Things To Do
With its abundance of nature, breathtaking views and popular tourist attractions, Beaver Valley, Ontario offers plenty to do for the young and old, for the active and those looking to relax and recharge.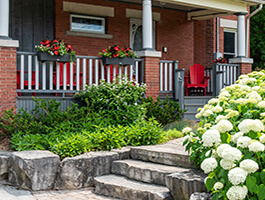 Virtual Tour
Seven beautifully decorated bedrooms that sleep up to 16 people, 8 bathrooms, and separate 3rd floor and basement suites make Jasper Stuart House the ideal location to connect for a relaxing getaway, family reunion or corporate retreat.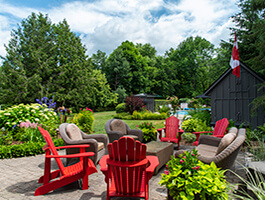 Contact Us
The Jasper Stuart House was recently renovated and redecorated, providing you all of the comforts and pleasures of home away from home.
Please contact us for more information!